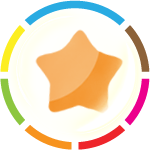 User reviews of BUSINESS INTELLIGENCE SYNCHRO
Dr. Brian K. Lewis, Sarasota PC Monitor:
"This is one package I will be keeping on my system."

If you need to keep the files on different computers matched up, then this software will
do the job for you, simply and efficiently.
Neville Strick, UK (Home user):
"Thanks for your software. It is absolutely bloody brilliant!"

It has made my life of keeping 2 computers a USB stick at work and a backup drive absolutely simple.
I arrive home and plug in the USB drive and pull it out a bit later... It is keeping track of my photo
collection (massive) and moderate music collection with total simplicity.
Joe Scanlon, President of Grand Computers:
"Software product that has made my life much easier" BUSINESS INTELLIGENCE SYNCHRO easily synchronizes files on two computers like a laptop and desktop. This is really helpful if you are going on a trip and want to move or update your desktop files to your laptop and vice versa.
Marie Vesta, Pasco Area Computer Users Group:
"This software is easy to use and to understand"

Basically, if you used a flash, zip, USB key, or any other drive device, you can make sure each folder on your desktop and laptop are in "sync" with each other. This program allows you to check for changes and updates automatically what has changed from one pc to another.
Ken Russell (User):
"If I had to design a file synchronizer it would end up as BUSINESS INTELLIGENCE SYNCHRO!"

The interface is uncluttered and extremely intuitive. The logic is simple but comprehensive. It lacks a scheduler, but I believe that is a plus. With manual operation you are in complete control, so you can over-ride any action before it takes effect.
T'Pol (CNET User):
"Intuitive Design, and function"

The interface is intuitive and instructive. The functionality is exactly what I was looking for.
Si Mico, UK, Bio-Diagnostics:
"I just wanted to say thanks for creating a new "gold standard" in software"

With very regular updates and real improvements over the early versions, you have done for data synchronisation what WinZip did for compression.
David Wiles (User):
"VERY impressed with BUSINESS INTELLIGENCE SYNCHRO"

My problem was simple enough: Sync 2 directories between a Windows 2003 server in my office and my Novell Network drive at a certain time every day. There was no product that could do it, and believe me I looked! BUSINESS INTELLIGENCE SYNCHRO came to the rescue with a SIMPLE basic setup and 3 clicks each day and my problem is solved. It is the ONLY prduct I know that will sync between 2 networking protocols (Novell and Windows 2003 Server).
Pastor Peter Ballantyne. B.Th. Cert.Ch.Min., New Zealand:
"Simply the best I have used for this purpose, and I have tried a lot"

I just wanted to thank you for an excellent product that does everything I need without fuss, without complication, and it seems without missing one single step. Recently I was happy to purchase it in order to gain full use of the product, which I use at the end of every day.
Jim Corter, Executive Coach (Corter Consulting):
"What's amazing is how you made it so simple."

Unbelievable utility. Been trying to figure out MS Briefcase for months and finally gave up. Then I found BUSINESS INTELLIGENCE SYNCHRO. EASY to use and IT WORKS!!
J (CNET User):
"Very easy, actually syncs folders!"

I tried a few others, but this one actually does what it says it does. Extremely easy to use!
Mr R Brown of Halstead, Essex, UK:
Your utility has got to be one of the most useful pieces of software I have ever tried. It does exactly as stated and very quickly too. I'm using it to keep copies of around 4500 files in 25 directories in sync - brilliant tool, saved me the job of writing my own.
Kerry Scarth (User):
"As advertised, mirrors 2 folders"

I am a university student and I need to write file names in Japanese. Your program is the only program that has ever been able to sync japanese file names.
jflet (CNET User):
"Efficient, Effective Simplicity"

Just the kind of program I have been looking for to sync files across drives on my network without expense. Especially for the cost of the license, this is fantastic.
Rich Nelmes, UK:
What a fantastic utility! I have downloaded half a dozern utilities which promised much but turned out to be novelties of no useful value. In contrast BUSINESS INTELLIGENCE SYNCHRO is very useful. A friend recommended your product which I was amazed to find does 'just what it says on the tin' and so simply.