microsoft sharepoint
Content Management System
sms gateway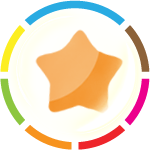 Future Destination has designed and deployed the most stable and reliable Enterprise Messaging delivery platform and has a direct carrier-level connection with more than 27 international SMSC's. We believe in 99.9% success SMS reach, since our infrastructure is based on the most reliable and industry-proven hardware and software.
We believe in single-tier-SMSC connection setup which enables it to give better and faster service to its end users. With more than 500 networks across the globe with various route-options and gives the clients the flexibility of using multiple routes at same time.
We've gone to great lengths to ensure any developer who wants to interface an application, site or system with our global messaging gateway can do so simply and reliably.
Our SMS business solutions will transform the way you keep in touch with your customers, employees and suppliers.
In addition, we can improve the way you control stock and logistics, deploy manpower and market products or services to the world.
Our business solution gives you assured delivery of mission-critical messages across multiple communication channels and the widest coverage in the world.
Central (API)
Our APIs are fast, simple and reliable.
Extensive script libraries make light work of heavy integration procedures.
Our quick online registration means you are able to get started and use them right away.
Our Central platform allows enterprises to SMS-enable any application, website or system.
Send messages around the globe with a variety of connection options.
Our wide range of APIs integrate easily into virtually any software environment.
Our extensive script libraries make light work of heavy integration procedures
For more informations
contact us