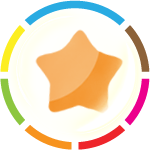 What is BUSINESS INTELLIGENCE SYNCHRO™ ?
BUSINESS INTELLIGENCE SYNCHRO™ is file and folder synchronization software for Windows.
It's used to automatically backup: accounting database, stock, payroll, Emails, offers, website, music, images, Word, Excel, PDF and any folder or file type you want! on local PC, server, network, flash drive, external HDD, FTP ...etc
BUSINESS INTELLIGENCE SYNCHRO™ uses innovative algorithms to synchronize your data between desktop PCs & Server, laptops, USB drives, flash keys, MP3 players, digital cameras and more.
BUSINESS INTELLIGENCE SYNCHRO™ combines bulletproof reliability with an extremely easy-to-use interface.
BUSINESS INTELLIGENCE SYNCHRO™ Technology:
- Easy-to-Use Windows Interface
Do multiple-folder synchronization routinely with just one click.
Automatic, on-screen, context-sensitive hints.
Simple setup lets you start right away.
Multilingual user interface localized to support more than 30 languages.

- Performs real all-way file and folder synchronization
File modifications and deletions are tracked in a database. Innovative algorithms do not rely on system clock accuracy.
True folder (directory) synchronization.
Supports virtually all file systems.
Edition to install on USB drive is available (see details).

- One synchronization software provides all these solutions
Sync data between your desktop PC and laptop (notebook).
Replicate and back-up data between your home and office computers.
Synchronize more than two directories.
Update and back-up files over a local network or the Internet.
Synchronize removable devices (USB key, flash drive, CDRW) with a local drive. Get both the performance of local drives and the mobility of removable drives. USB key lost or damaged? Your local drive always has an up-to-date copy. Hard drive crash? Your removable drive has the most current version of all your critical data.
Platform: Windows 98/ME/2000/2003/XP/Vista/7/2008
Size: 4.53 MB
Current Version : 12.0.8


BUSINESS INTELLIGENCE SYNCHRO™ Features:
Free Trial Version download. No spyware, adware or malware.
Easy-to-use graphical interface.
Performs true bi-directional and n-way file and folder synchronization--forget about backup and restore routines.
File modifications and deletions are tracked in a local database. So, Business Intelligence Synchro knows the true history of your files--no unnecessary questions
asked.
Our innovative, proprietary algorithms do not rely on the accuracy of the system clock or network connection quality. So, Business Intelligence Synchro helps
prevents data loss.
Generates a full report of differences between synchronization folders.
Synchronizes folders as well. Business Intelligence Synchro detects when folders are removed from one device and removes them from any other corresponding
synchronization targets.
Supports virtually any file system (FAT, NTFS, SAMBA, Netware, X-Drive, CDFS, UDF and more).
Capable of synchronizing more than two folders.
Synchronize data between your desktop PCs and laptops over a network.
A good way to backup and restore files if you run Business Intelligence Synchro in one-way mode.
Specify independent synchronizarion parameters for any number of sets of folders (multiple jobs).
Transfer documents from one computer to another using an intermediate removable drive.
Or just synchronize with a removable device (USB key, flash drive, CDRW, Zip) so that you always have your data with you.
Flexible configuration and customization.
Supports files of any size.